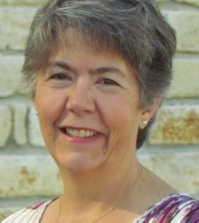 "All things happen in a Divine order and reason even when we may not understand the events at the time of their happening." Sadguru

Change is a constant, and sometimes the change is so big that it feels like transformation--change in job, change in family situation, change in health. Often it is difficult to see how to get to the other side of what feels like a huge chasm. Through spiritual coaching and energetic techniques, I help you create a bridge from where you are to where you want to be.

My Spiritual Coach, Nikki Rawson, writes, "Sara has a beautiful and compassionate gift with coaching and transformation. Having lost her first husband, then her beloved second husband, Sara has first hand experience on how our lives can be affected by the events that happen.

Sara, through her experiences, has a unique skill set that has allowed her to assist countless people to transform their lives in a loving, caring, and compassionate way. She understands first hand what obstacles, fear, and issues we all face in moving forward in our lives. Let her help you transform your life through love, trust, and compassion."

Please click the "schedule now" button to schedule a 30-minute introductory session with me, and take the first step in your compassionate transformation.
---