How I help you embrace your awesomeness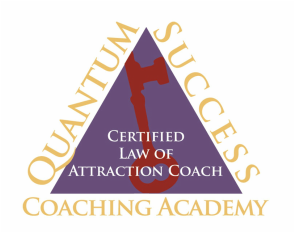 INDIVIDUAL COACHING: I can help you embrace your awesomeness because of what I have learned through embracing my own. From moving a lot growing up, to motherhood (and now grand-motherhood), to job transitions followed by entrepreneurship, to having two husbands pass away, I have developed many strategies that I can share with you.
This journey, especially in the last five years, has awakened me to so much more than I ever thought was possible. I read a lot of spiritual/metaphysical and personal development books, and took a lot of training in various healing and coaching techniques. Now, with the guidance of Spirit, I bring this together to assist you in embracing your awesomeness and the awesomeness of the people you interact with.
Some of the tools and processes we may use include the Teachings of Abraham (including the Law of Attraction), EFT (Emotional Freedom Technique, also called meridian tapping), the Emotion Code (to release emotions trapped in your body), Access Consciousness, Matrix Energetics, the Remembering Process, basic numerology, and basic Bach flower essences. I will show you how to shift, and give you tools to continue shifting long after our interaction together.
Phone sessions are available from anywhere, and in-person sessions are available in southeast Houston.
Specific energy modalities
Intuitive coaching (for support and encouragement)
The Teachings of Abraham (for a new perspective)
The Emotion Code (for clearing trapped emotions)
Access Consciousness (for clearing limiting belief)
Matrix Energetics (for changing patterns)
Emotional Freedom Technique (for releasing the charge on an issue)
Remembering Process (for connecting with other dimensions)
Education
Bachelor of Business Administration (management), Univ. of Houston-Clear Lake (2005)
Quantum Success Coaching Academy Certified Law of Attraction Coach (2012)
Bachelor of Arts, University of Metaphysics (2012)
HealthRHYTHMS® Group Empowerment Drumming
HealthRHYTHMS is a protocol-based, evidence-backed method of recreational music-making that connects body, mind and spirit. It is used for stress relief, creativity combustion, team building, social support, and much more!
I provide theme-based drum circles for your group or business in the Houston and Galveston areas! The event can be tailored to specific objectives, depending on the group. FOR MORE DETAILS AND UPCOMING PUBLIC EVENTS VISIT
DRUMMINGTOGETHER.ORG

Check out my interview on Positive Impact Project:
https://www.pipseries.com/sara-blumenfeld
---
How I embrace my awesomeness

I started out as a child...

Born in Ohio, the oldest of three children, I spent my childhood adapting. You see, my dad changed jobs frequently and I moved over 20 times between birth and 18. Most school years I attended two different schools, and in 4th grade it was 4 different schools. Rarely was the new school at the same place in the curriculum as the previous one, but I was still able to keep up with the changes and always be an excellent student. Embracing my awesomeness, I learned to make friends fast, developed great flexibility, and I can pack a moving box in record time.

Out on my own...

I met my first husband at church camp when I was just 13. We dated through high school (despite my family continuing to move around) and married as soon as I graduated at age 18. As you might imagine, I swore that when I got out on my own I was never moving again! We lived in Springfield, Ohio for three years while Scot finished college, then moved to Cleveland, Ohio where he went to medical school, graduate school, and did his residency. We lived there for 11 years. I worked at Case Western Reserve University in administrative assistant roles, first in the nursing school and then in the undergraduate alumni office. Embracing my awesomeness, I excelled in my work, supported my husband, and developed my love for learning.

And then there were three...

In 1983 I gave birth to the most precious and perfect little boy (he's now 30+ and still precious and perfect). I thought having a child was the most amazing thing I had ever experienced, and I have enjoyed every minute of being a mom (and now a grandma). When he was about a year old, Scot was diagnosed with bipolar disorder. For awhile, we didn't know what was going on. He would have crushing depression, followed by manic episodes where he hardly slept, was basically out of control, and spent money like there was no tomorrow. He finally got on medication, but he didn't like the way it made him feel. It's a very difficult thing to be experiencing someone's behavior that is being affected by an imbalance in their brain chemicals and refrain from taking it personally. Embracing my awesomeness was a real challenge during this period, and I would have benefited from someone who could help me see it.

To Texas ya'll...

We very nearly divorced before our move to Texas in 1990 because Scot's illness was still not well managed by the medication. I got a job at Baylor College of Medicine and did administrative work for a doctor there for 9 years, eventually managing a medical practice of 6 doctors and 45 staff. Scot worked on the faculty of the University of Texas Medical Branch in Galveston, while our son grew and thrived and found his love of music. Since I had gone to work right after high school to support Scot through his schooling, I did not have a college degree. I decided I wanted one, so I quit work in 1999 and started college full time. I embraced my awesomeness by taking a risk to fulfill a dream.

The night the lights went out...

So I'm in my first year of college, my son is in his senior year of high school, and the night of October 19, 2000, Scot did not come home. The police found his body the next day in a hotel 8 miles from our house. It turns out he had been under huge pressure at work, and had quit taking his medication (which I didn't know) in order to be completely sharp for an exam that he had been studying for for a year. After the test he went into a deep depression that ended in suicide. I embraced my awesomeness by carrying on--continuing with my degree and keeping things as stable as possible for our son.

Life goes on...

The adaptability I learned growing up kicked in big time. Fortunately, Scot had an excellent life insurance policy that enabled us to keep our house and allowed me to complete my degree and put our son through his undergraduate and master's program. I met Steve in 2003. We married in 2004 and started our own business, Customer Keepers, in early 2005. This was a greeting card business where we created and printed greeting cards for real estate agents (mostly) to stay in touch with their clients. We got very involved in local networking groups, and I held several leadership positions in networking groups and Toastmasters. After a year and a half in business, we joined Send Out Cards, an internet-based greeting card and gift company,and stopped printing our own cards. I started speaking to groups about referral marketing and business networking, and I wrote a book ("Nurturing Networking: Business Networking That Matters") which was released in January 2010 (click on Books page to read it). I embraced my awesomeness by allowing myself to find love again, and by confidently making the huge step into entrepreneurship.

A new path...

In October 2008, Steve was diagnosed with colon cancer and we started a quest for holistic alternatives to chemo and radiation. This led us to The Teachings of Abraham material, which I have studied extensively, and an awakening to the power of the Law of Attraction and deliberate creation.

Another transition...

When I first wrote this About Me section in early 2010, I ended it with "Big changes are in store." Boy was that an understatement! In 2010, Steve went through two surgeries, chemo and radiation, and we lost our house and had to declare bankruptcy. We moved to Austin in February 2011 because I wanted to be part of the spiritual/metaphysical community there. Steve's cancer returned, and he transitioned November 12, 2011. He started communicating clearly with me the next day. I am writing a series of books about our ongoing experiences. This was the biggest embrace of my awesomeness so far, as I had opened to Spirit so much during this process and so much more clearly remembered who I really am.

I've come to understand so much about the Other Side, about how we create our experiences, about how there is a bigger plan than we can see, and about how to embrace awesomeness.

I am grateful for this journey, and would be honored to be of service to you on yours. Namaste.